Financial and Business Accounting Software

Financial and Business Accounting Software
Price: $45
Financial and Business Accounting Software helps business users to manage accounting and invoicing system in real time. Billing and inventory management tool is often used to mange new company records, sale/purchase details, Tax related information, inventory and invoicing system for better business productivity. Accounting software is fully capable to evaluate total income and loss or net profit earned by the Company.
Financial and Business Accounting Software includes features for today's businesses and great solution for small and medium sized companies. Business accounting management application program allows user to optimize inventory levels, increase product sales and improve customer relationship.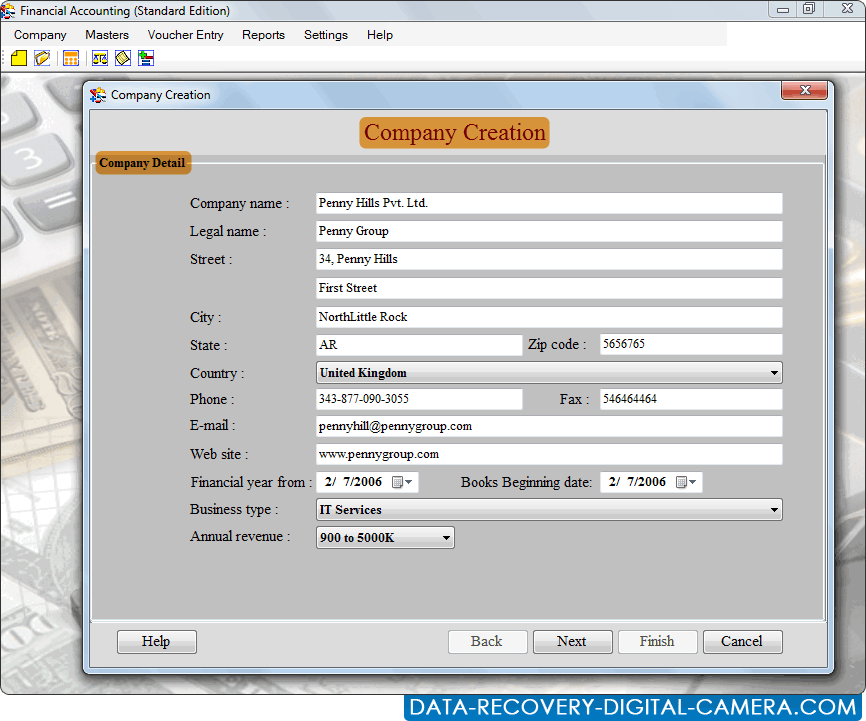 Software Benefits:
Easily manage accounting details-

Software manages business accounting details at one place in computerized format.

Multi location inventory and stock management-

Facilitate to maintain Company inventory system with store information and also manage the stock status information of the company.

GUI interface-

Easy to use and affordable software provides highly adaptable user friendly interface.

Manage business accounting records-

Provide facility to maintain total accounting details along with income and expense information of the company.

Generate accounting reports-

Generate various accounting reports including Balance sheet report, Profit and loss report, Sale/Purchase report and more for total calculation of business accounting details.

Data Backup and Restore Facility-

Provide data backup and restore facility for future reference in case of accidental data loss reasons.