MySQL to MSSQL Database Converter

MySQL to MSSQL Database Converter
Price: $45
MySQL to MSSQL Database Converter software converts MySQL database in to MSSQL database without affecting any other saved data. Database converter utility provides facility to convert existing whole database or selected table's records in to MSSQL database.
Software supports conversion of single or more than one table records with all indexes, primary keys and other necessary attributes with default values (including null values, unique and primary key constraints) as per user choice.
MySQL to MSSQL Database Converter Program facilitates "Classic Mode" to convert 4.1 or earlier version of MySQL server.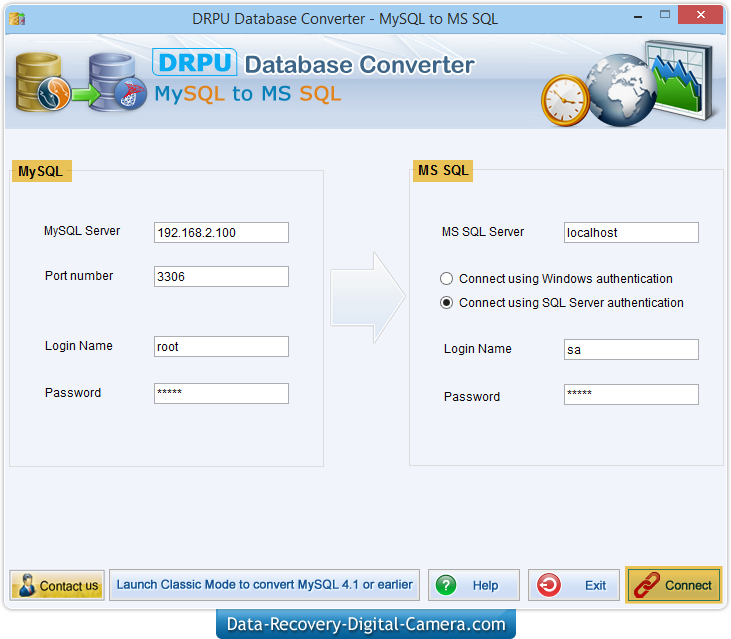 Software Benefits:
Database converter tool converts MySQL records into MSSQL database server.
Software converts views and indexes with all necessary attributes.
Support all data type attributes such as indexes, primary key and default values constraints.
Support default value including null value, unique key and primary key constraints.
Support all major version of MySQL database server.
You can connect MySQL and MSSQL server locally or remotely.