Setup Installer Software
Price: $69
Setup Installer Software generates self executable (.exe) file format to easily distribute your Windows application program without changing basic functionality of the Windows program. Easy to use setup maker software is compact size, take less time to creation of Windows software setup program.
Setup builder utility provides install and uninstall wizard to make executable file for Windows application software and support all Windows based operating system. Setup creator software provides graphical user interface, so user can easily operate without knowing any special technical skills.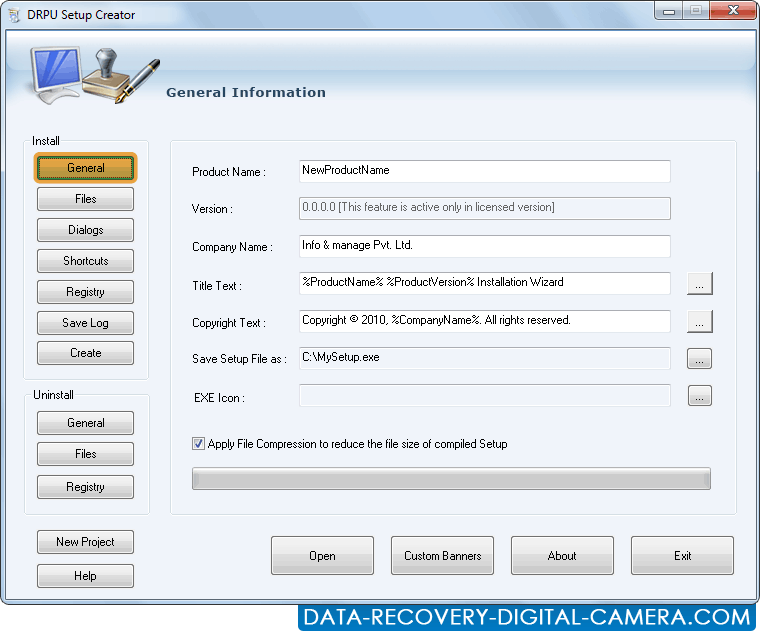 Software Benefits:
Easily create .exe file format to distribute your Windows application program over internet and any other source.

Software provides install and uninstall setup wizard to create executable file.

Software support major features including Launch application, Shortcuts for desktop icons, License Agreement and other feature to create setup wizard.

Setup Creator Software is suitable for application programmer, software developer, and other profession for creating a complete installation package in .exe file format.

Installer software provide graphical user interface, so user can easily understand setup installer software without acquiring any technical and scripting skill.